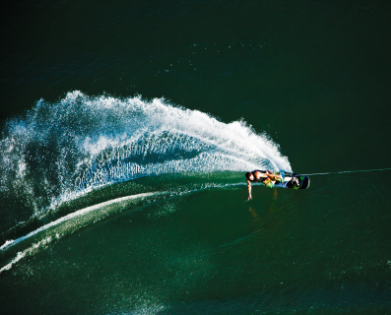 Kite surfing
A sailing sport that combines wakeboarding, surfing and windsurfing, Kite surfing or kite boarding is a popular watersport in Qatar. Many local tour operators and 5-star hotels with private beaches offer the experience.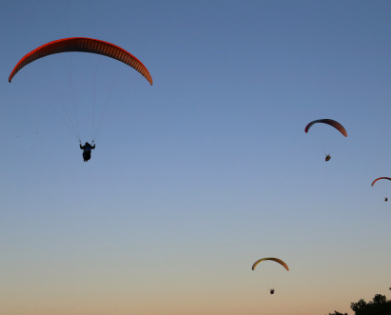 Parasailing
Initially used as part of the pilot survival training by NASA in the 1960s, parasailing is a thrilling experience of soaring at a height of up to 100 meters on a parachute tied to a speedboat. Best places to try this are Katara Beach Club and Sealine Resort.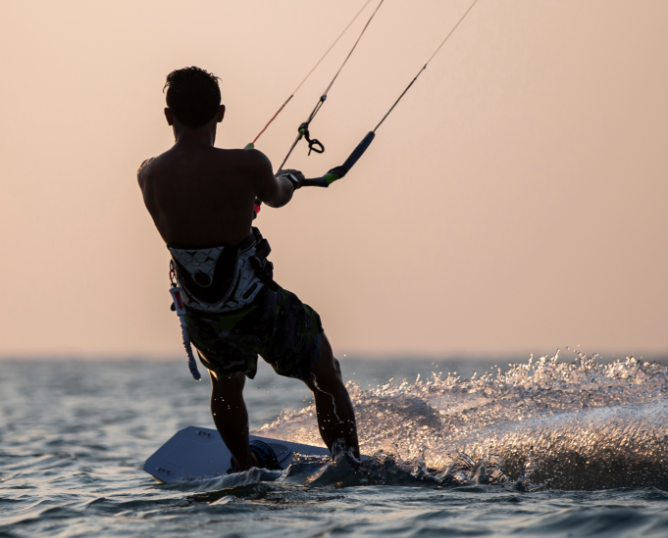 Wakeboarding
For a quick and easy adrenaline rush, try wakeboarding, wake surfing or waterskiing in the waters off Doha. Sessions are booked in 20-minute increments and first timers can get their sea legs by booking an introductory lesson with an experienced coach.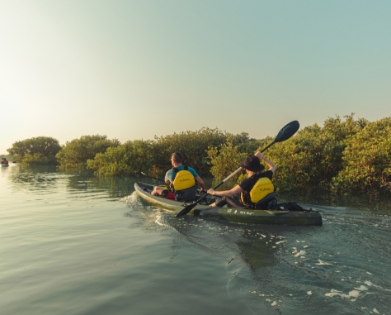 Kayaking
The best way to explore the flora and fauna of the country's magnificent natural reserves at the Inland Sea and Al Takira Mangroves is by kayak. Tour operators offer sunrise and moonlit trips along with training, equipment and guides.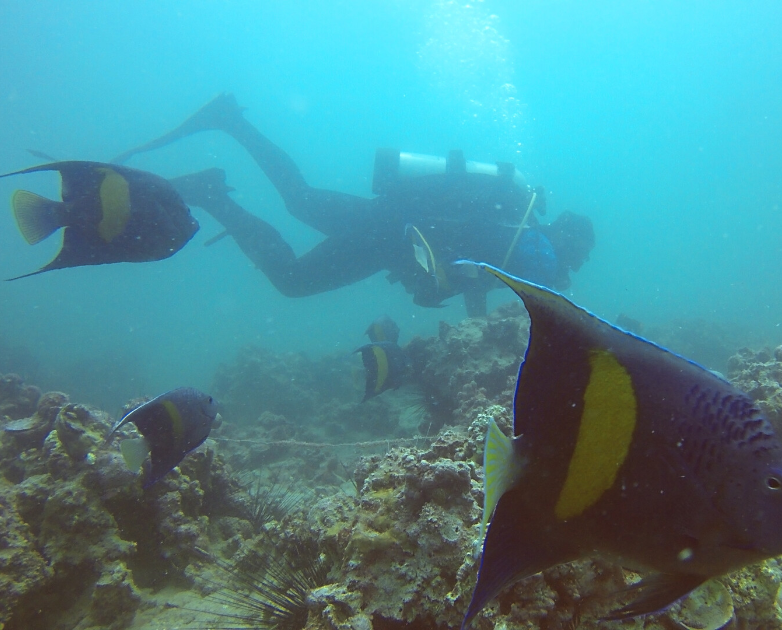 Diving
Counted among the world's top pearl diving centres, Qatar is an ideal destination for diving year-round. Divers can explore the fascinating marine life, boat wrecks and limestone formations. PADI training courses and trips are offered by many diving centres and tour operators at a variety of locations.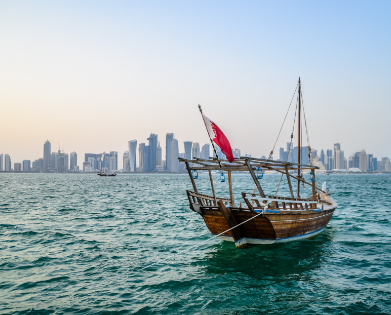 Sailing
With 563 kilometres of coastline, sailing is one of the best ways to see the country. With sailing clubs offering training in dinghies, keelboats to traditional dhow boats, luxury yachts, and even dragon boating for large groups, Qatar caters to all types of mariners.
Source: Visit Qatar